Feedwater systems typically receive water from condensate return units or directly from the system steam traps. Make-up water is introduced to the boiler system through a level control in the feedwater tank. The feedwater tank is also where treatment chemicals are normally added.
In smaller systems condensate is collected directly in the feedwater tank eliminating the need for a separate condensate return unit.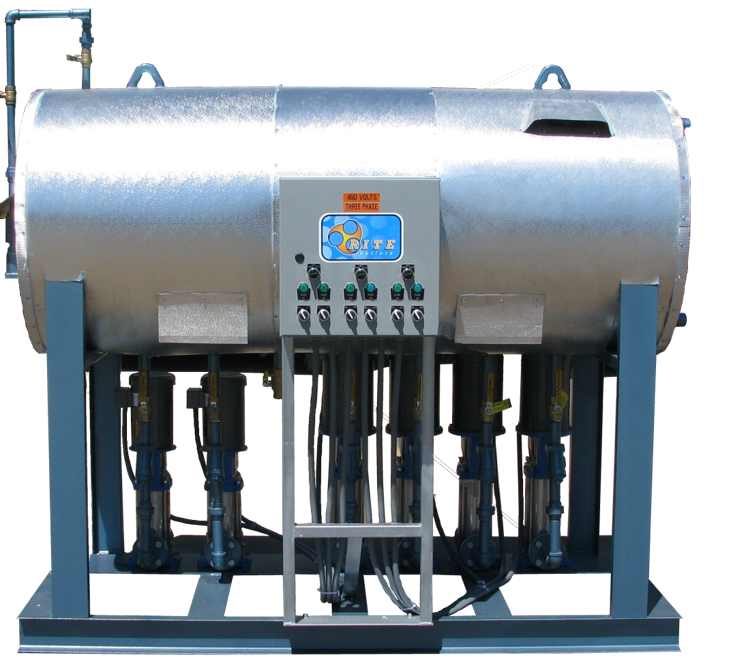 We offer many configurations for your feedwater systems. This one shows multiple high pressure pumps along with the control panel and aluminum clad insulation.
When selecting a feedwater system it is important to understand what options are available and to select options that are important to your plant operations. Some of these options are:
​Steam heater - heats the feedwater, driving out oxygen and allowing the treatment chemicals to mix and work more effectively, reducing the amount of chemicals required.
Chemical injection quill - evenly distributes the treatment chemicals throughout the tank.
Site glass - provides the operator with a visual indication of tank level and water condition.
Temperature gauge - gives the operator the ability to troubleshoot system problems and determine proper steam heater operation.
Insulation - depending on the system, the feedwater tank temperatures can exceed 200 degrees F.  Insulation protects personnel and prevents unnecessary heat loss to the atmosphere.
This simple horizontal tank with a pair of low pressure turbine type pumps for a low pressure steam boiler.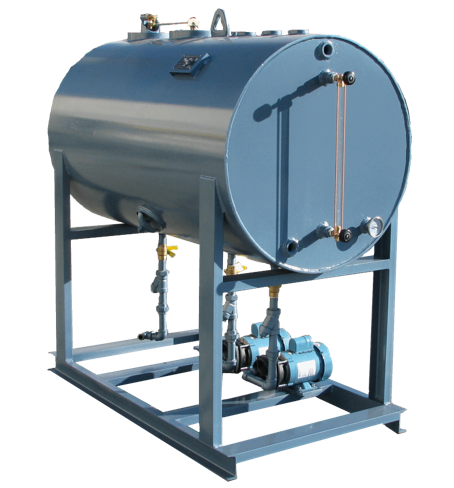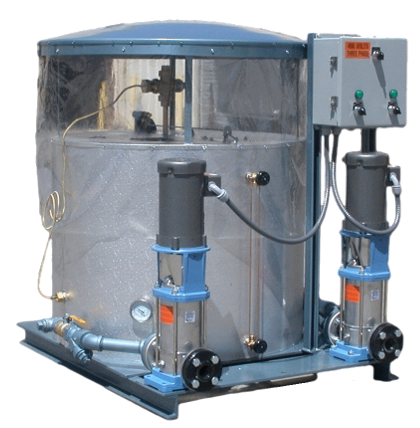 A vertical style tank system complete with vertical stack-type centrifugal pumps for high pressure feedwater into a process boiler. This system is configured for an outdoor installation.